"The golden and unpeopled bays. The shadowy cliffs and sheep worn-ways. The white unpopulated surf. The thyme-and-mushroom scented surf."
Poet, John Betjeman
A Cornish Christmas advent box
A Cornish Christmas, an advent box that brings together makers and inspiration for a truly cosy Christmas. Your recycled, plastic-free box will be filled with beauties for every day of the advent, wrapped in a custom-designed sleeve evoking scenes of a Wintery Cornwall.
What will I find in my box?
25 advent gift bags, containing 24 20g mini skeins and one full-sized 100g skein of my Bluff Cove 4ply yarn, a Falkland fleece sourced from the Bluff Cove region. Naturally dyed with colours inspired by Cornwall
A beautiful colourwork cowl pattern by Orlane Sucche
A brand new bear pattern by From Cinthia
Set of specially created keepsake stichmarkers by Emma's knits
Custom illustrated sleeve designed by Eleanor Hardiman to keep your box snug
When will I receive my advent?
Advent boxes will be sent via tracked shipping before the 26th October 2020
Everything I create is lovingly hand-dyed with natural plant materials, using traceable, non-superwash wool from farms with holistic practices, good ethics, and spun in the UK.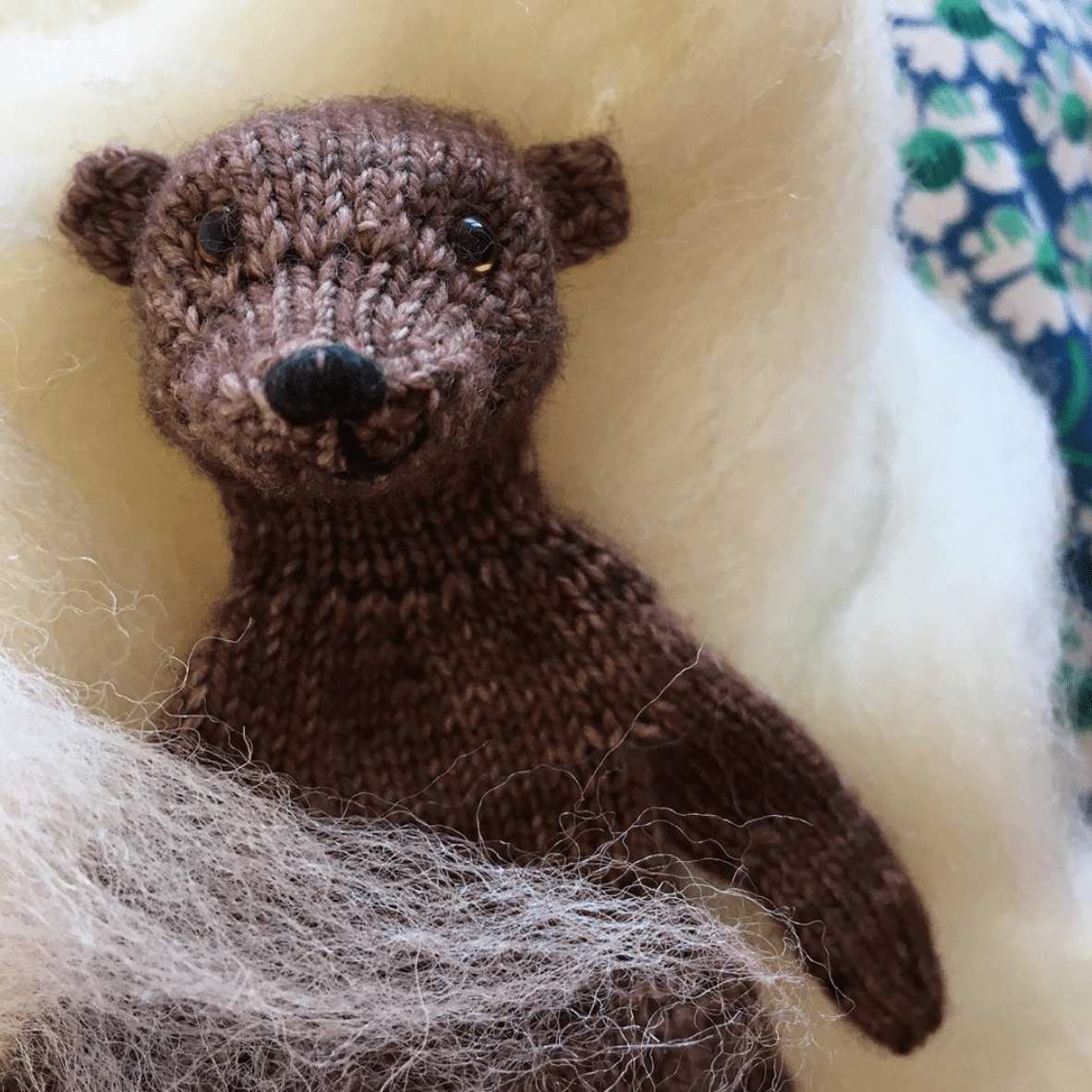 Cinthia Vallet
Cinthia is a knitter who loves creating toys, writing, reading kids literature and the wonderful world of illustration. All these ingredients carried her to launching, FROM CINTHIA designs, dedicated to the creation of knitted toys, wool animals with an extra touch of soul to cherish.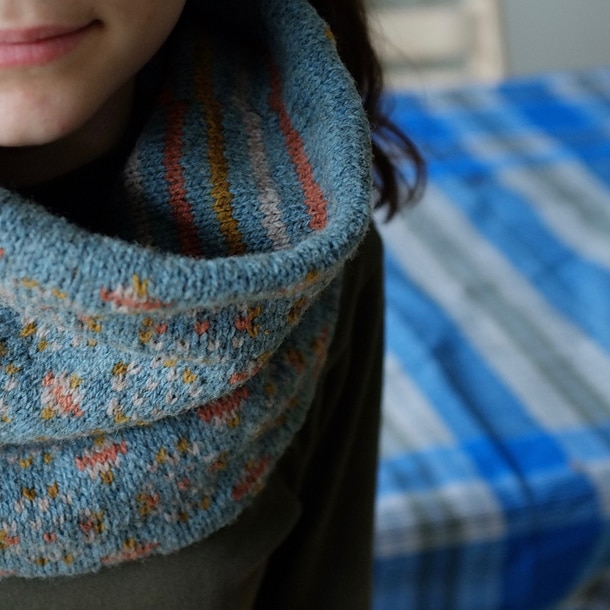 Orlane Sucche
Orlane is a knitwear designer from France, with a particular interest in timeless, elegant and easy to wear shapes.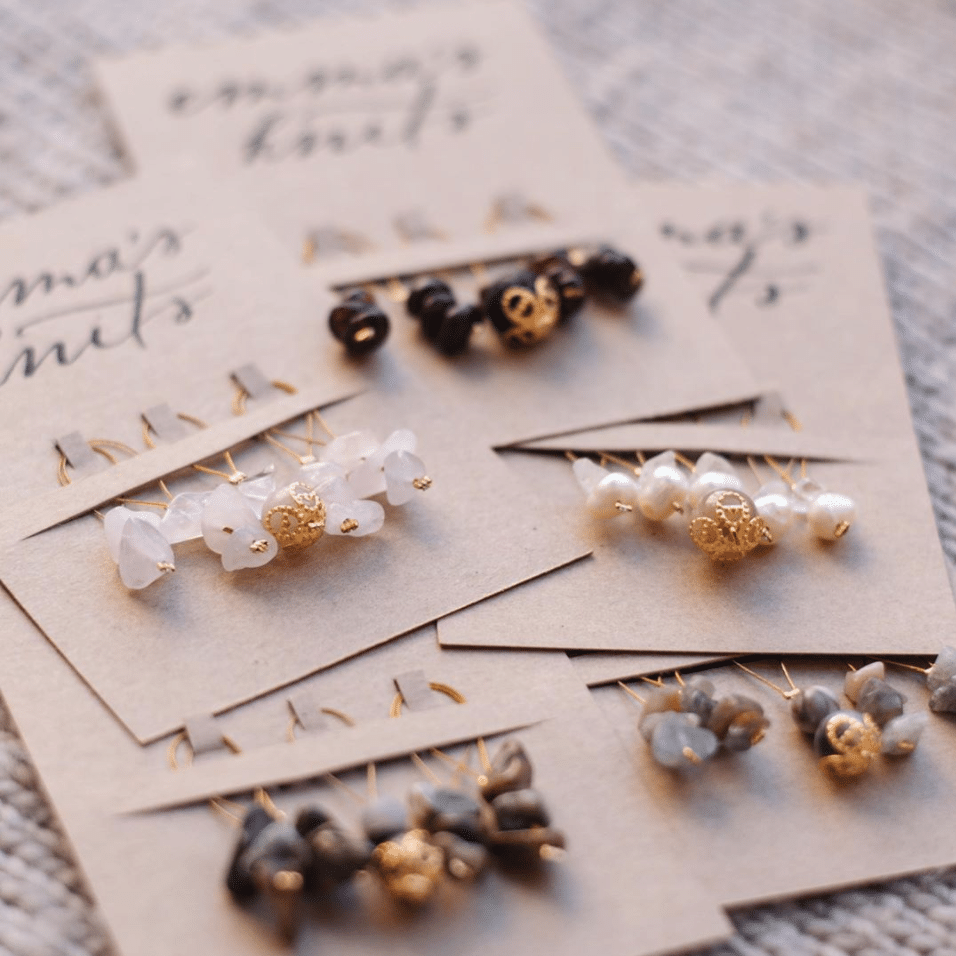 Emma's Knits
Emma creates beautiful handmade stitch markers from precious stones with an attention to sustainability and free from plastic. Emma is also Psychotherapist in the making.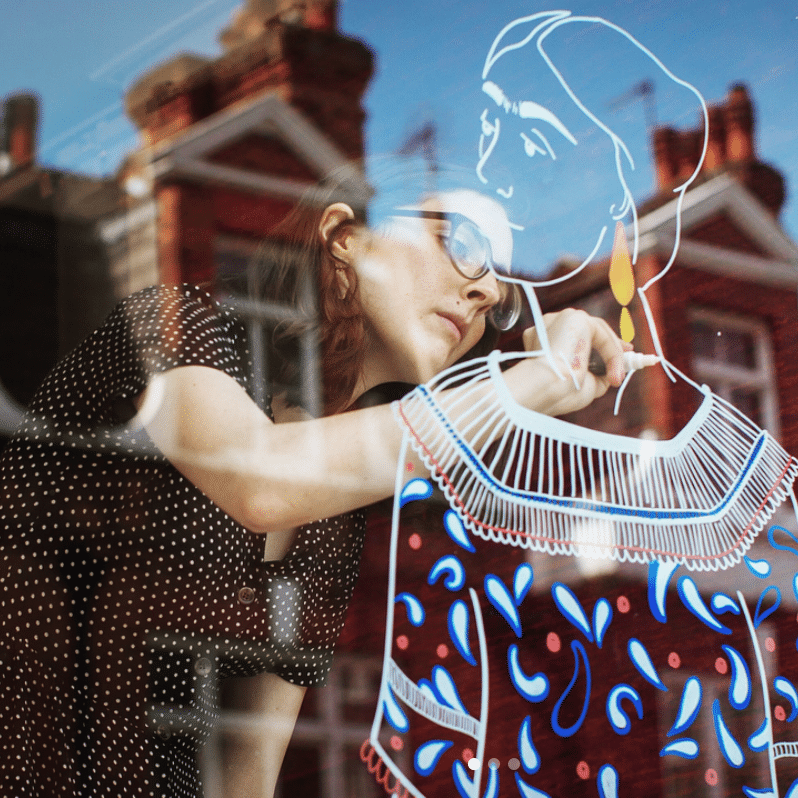 Eleanor Hardiman
Eleanor is an illustrator with a distinct, modern and clean style. She works on projects including illustrated books, magazine covers, advertising, packaging and illustrated windows.