"There are billions of stars in the sky
There are trillions of lamps on earth
None glows like the beautiful moon
At your uprise the world glows." Babatunde Aremu
A Moonlit Christmas advent box
A Moonlit Christmas, an advent box that brings together makers and inspiration for a truly cosy Christmas. Your recycled, plastic-free box will be filled with beauties for every day of the advent, wrapped in a custom-designed sleeve evoking the magical presence of the moon and its phases.
What will I find in my box?
25 advent gift bags, containing 12 mini skeins of my Bluff Cove 4ply at 20g each, 12 mini skeins of my Romney Pure Sock at 20g each, and one full-sized 100g skein of my Romeny Pure Sock yarn. Naturally dyed with colours inspired by the moon.
A beautiful quilted notions pouch by Morgan of Knitting Nellie
A stunning embroidered stitch marker by Weichien of The Petite Knitter
A sock pattern designed by me to accompany your yarns
Custom illustrated sleeve designed by Eleanor Hardiman to keep your box snug
When will I receive my advent?
Advent boxes will be sent via tracked shipping on the 22nd October 2021
Everything I create is lovingly hand-dyed with natural plant materials, using traceable, non-superwash wool from farms with holistic practices, good ethics, and spun in the UK.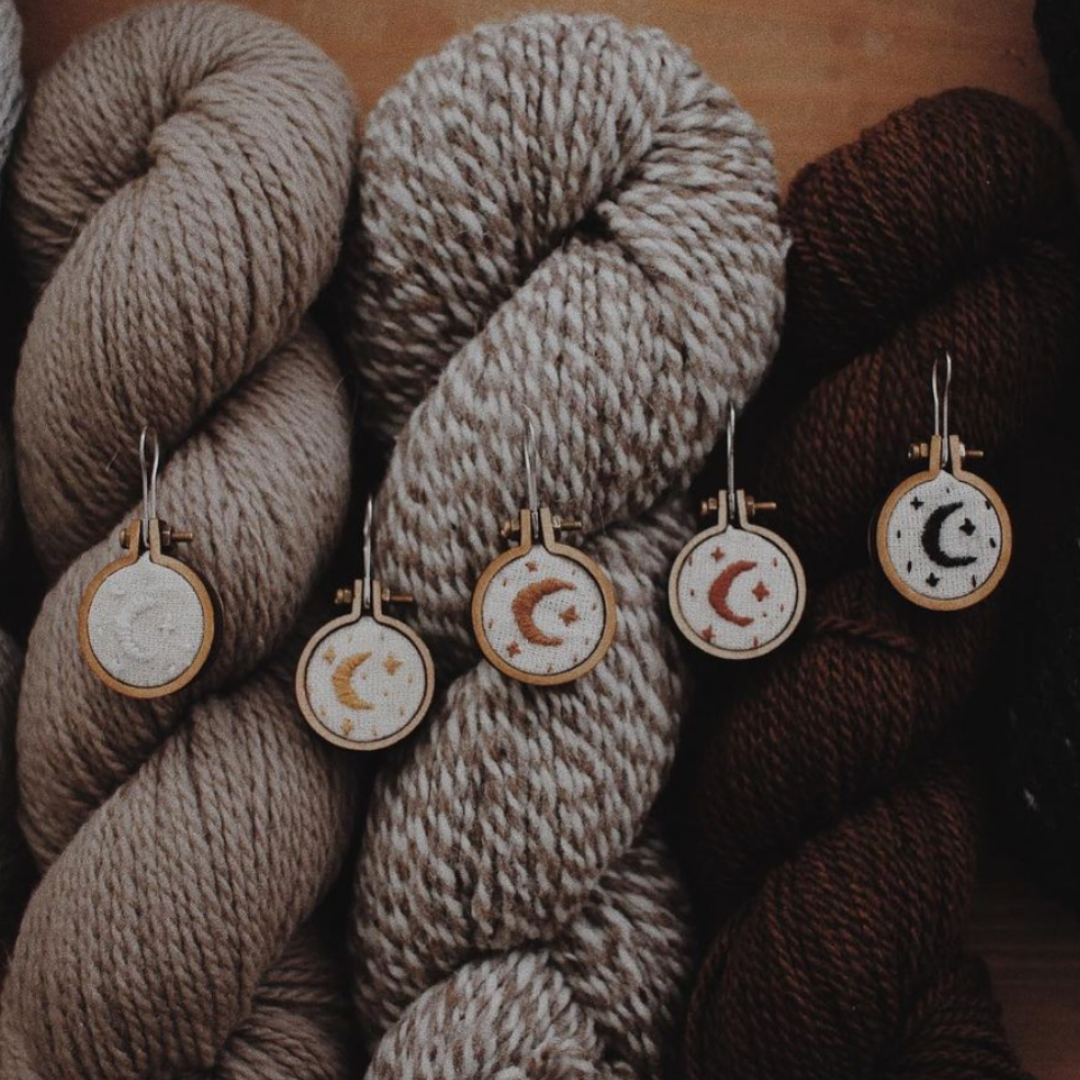 Weichien of The Petite Knitter
Weichien lives on an island in the Canadian arctic archipelago and she designs size-inclusive knit wear. Occasionally, she makes knitting accessories.
In their little cosy northern home, Weichien and her partner, Theo, embrace slow and quiet living. Her designs are inspired by the beauty of the place and she says how lucky she feels to call it home.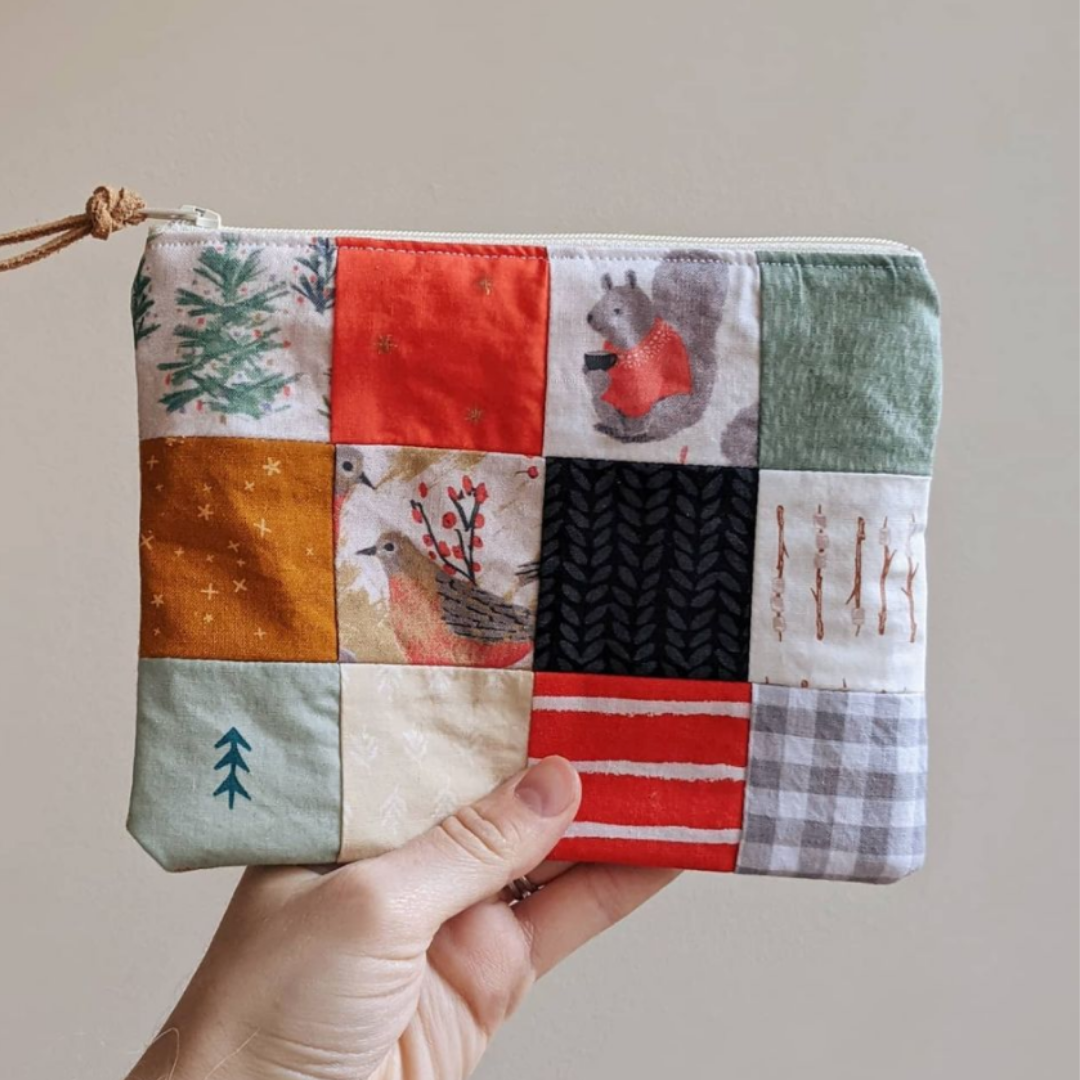 Morgan of Knitting Nellie
Morgan creates quilted, patchwork bags and knitting patterns, all with stories to tell. The nature that surrounds her home, childhood memories, and folklore are a constant source of inspiration for her. Morgans hope is that what she dreamed and created with her hands, head, and heart evoke the same feelings in you.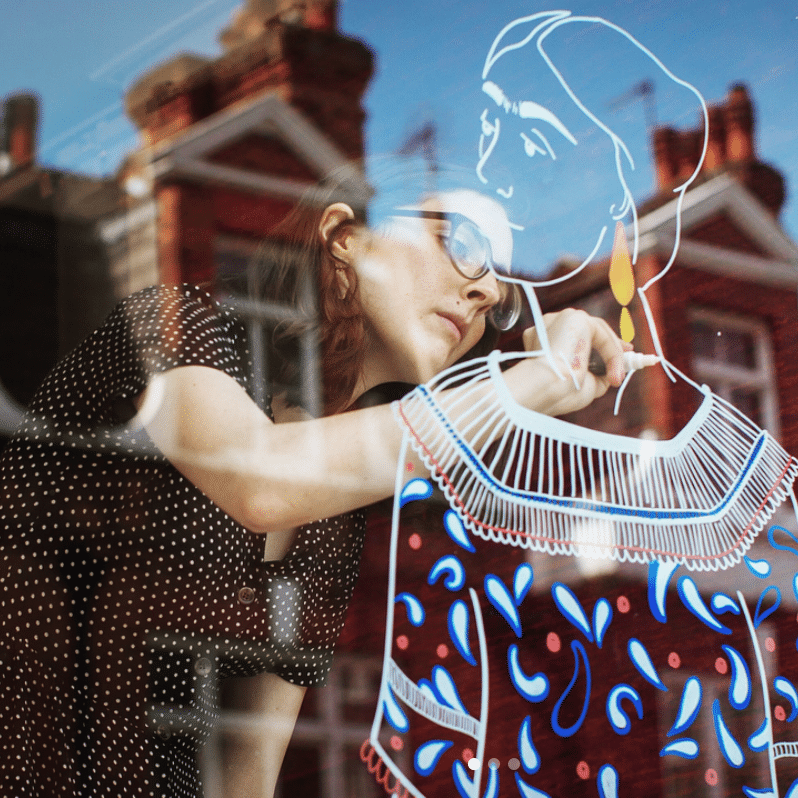 Eleanor Hardiman
Eleanor is an illustrator with a distinct, modern and clean style. She works on projects including illustrated books, magazine covers, advertising, packaging and illustrated windows.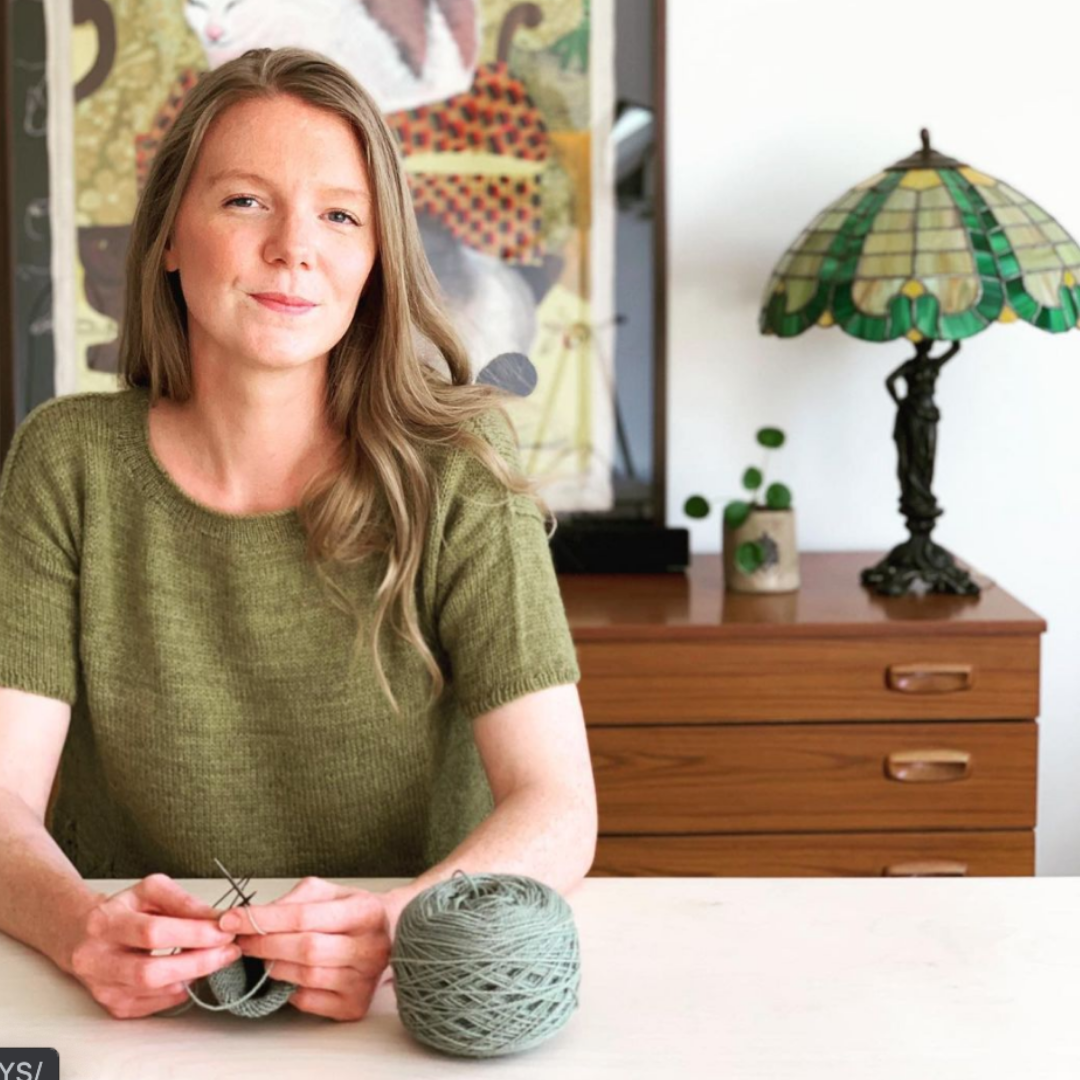 Annabel Williams
I'm Annabel. I'm based in the beautiful south west of England, where I create naturally dyed, traceable yarns for environmentally conscious crafters. My fleeces are sourced from organic or high-welfare farms in the UK and Falklands, then spun into beautiful yarns for your creative hands.