Beautiful wool that's kind to the environment and animal friendly
Hi, I'm Annabel. Founder of Annabel Williams, a Bristol based company focusing on naturally dyed, traceable yarns for environmentally conscious crafters.
I want to create a yarn with provenance – with shepherds who practice high welfare farming, British spinning mills who work so passionately to keep the industry alive and the use of natural dyes to reduce our reliance on synthetics. My yarns are breed specific, sourced from farms that go above and beyond caring for their flocks with the best possible practices. I believe it's important to know the origins of your purchases; that way you can make informed choices.
Plants are central to providing colour, after all, colour is language and nature is abundant. Spending time, wandering outdoors is the perfect way to experience the changing seasons and gather for the dye pot. With this I've developed recipes for truly luxurious colourways with techniques that have been in practice for centuries.
What is 'Traceability'? I value the future and am ready to fight for options that help society thrive while maintaining environmental well being. I think you do too. This for me is what traceability is all about, knowing where something comes from, the farms and the shearing dates. How it's made and what processes go into that journey. This transparent relationship gives you the best possible yarn to create garments with heart.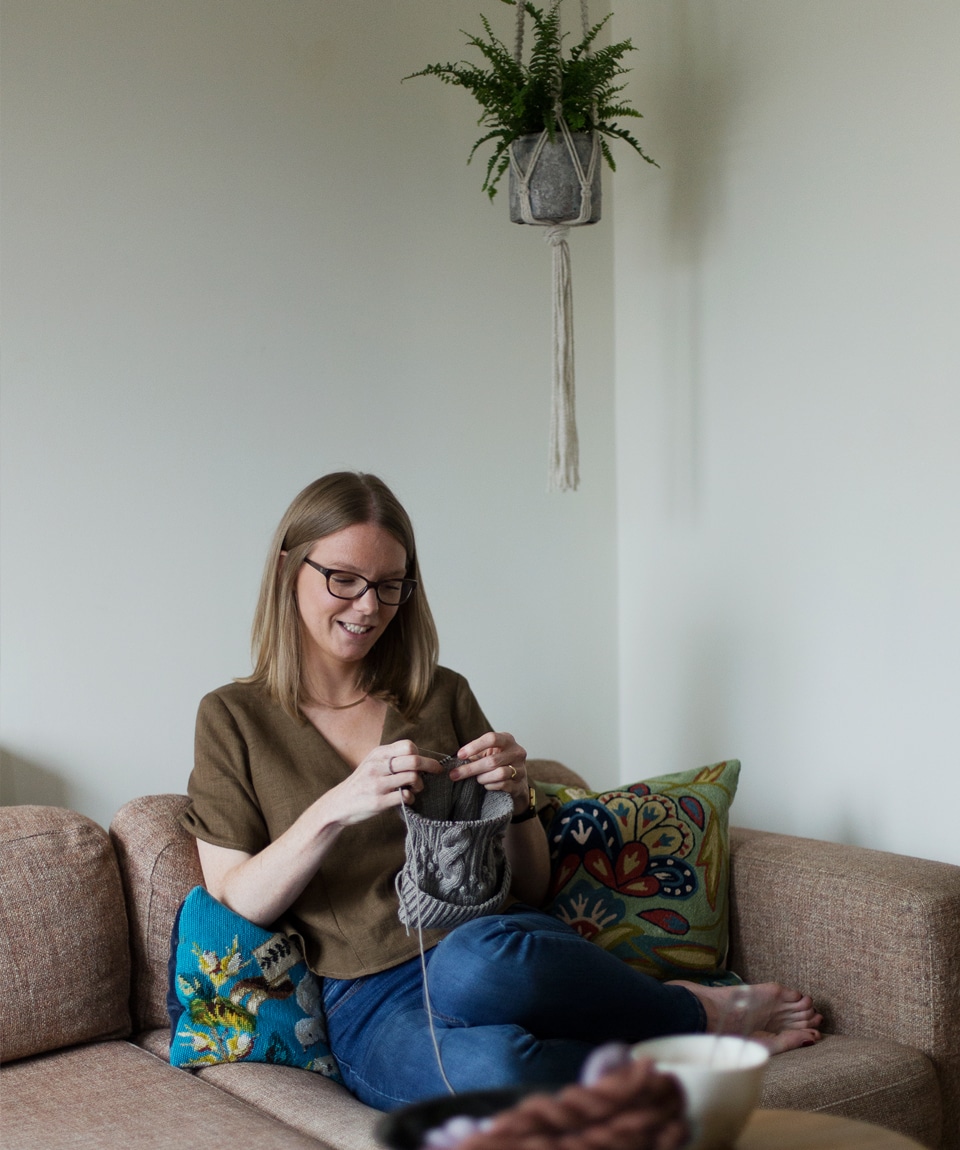 From a young age I remember being creative, my Mum loves to make and was always creating clothes for my sister and I, I loved to help. I learnt to knit and sew from my mum when I was very little, from that young age I knew all I ever wanted to do was be involved in crafts.
At Art School I studied textiles where I trained as a weaver. I had only ever been near a rigid heddle loom before and didn't dream for a second that this would become the focus of those three immersive years. On graduating, fine art weaving for a living was pretty tough. Galleries would say 'we don't do textiles' and as an overlooked art form, I was beginning to wonder if my passion for fibre and textiles was misplaced. Alongside my practice I worked for a wonderful arts and health charity. A place for people experiencing emotional distress to use art as a form of therapy, the transformations it made in people's lives are memories I will hold on to forever. But, like so many charities and small organisations, we worked against a sea of budget cuts.
This combined with my own struggling work, I decided to take a long hard look at how I could fall in love with textiles again. I think there is nothing better than sitting in my favourite corner by the window with some good yarn and a good pattern, knitting away the days. I knit everyday if I can. This was the moment and from here an exciting idea grew and now I'm so happy to call this craft my job.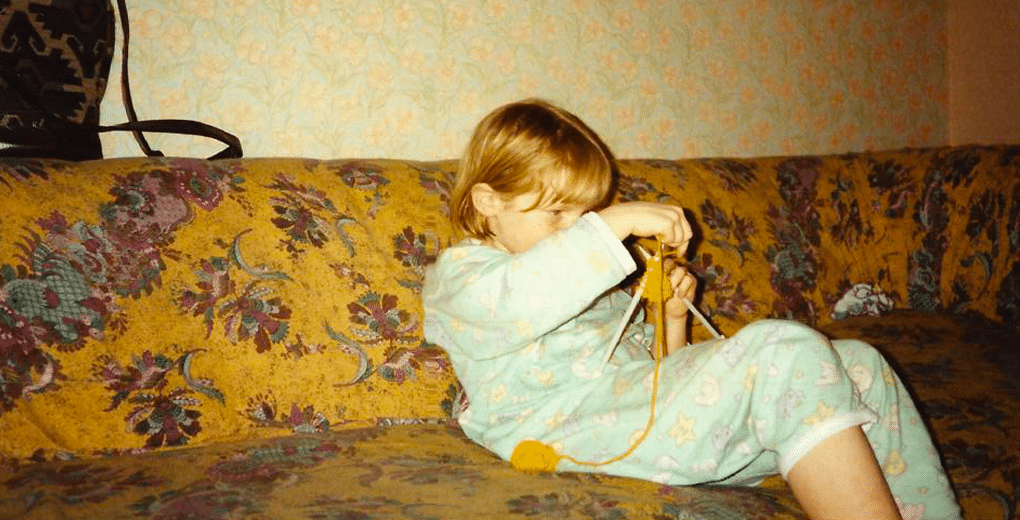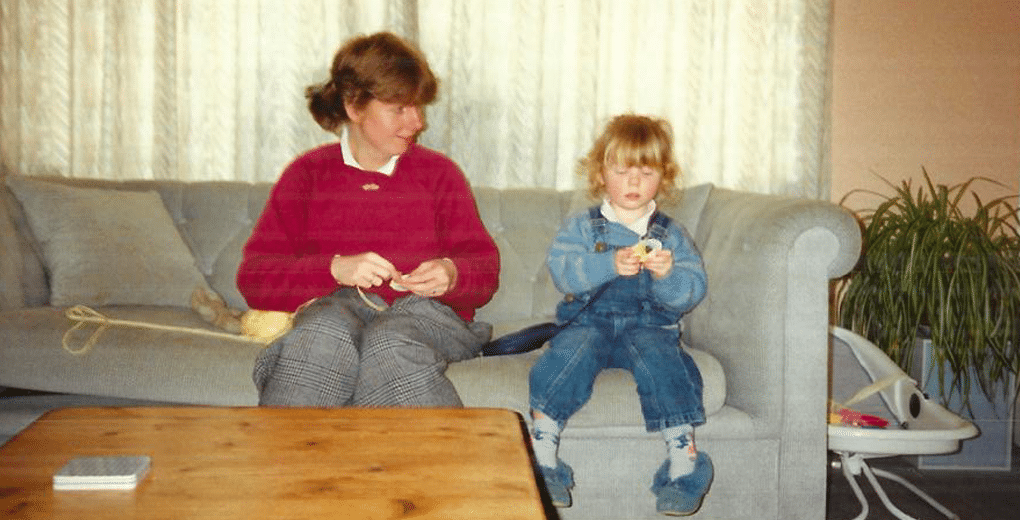 Sign up for the Natural Beauty Socks
Annabel has created the FREE Natural Beauty Socks pattern exclusively for people who join the mailing list. The socks are knitted toe-up giving you a seamless sock from start to finish. Delicate cables on either side of the lace pattern are separated with a purl stitch to frame the lace panel through the centre. Choose your favourite shade from the Romney pure sock collection and get ready for your new favourite socks!