A free pattern by Annabel Williams
The Mini Sock Decoration is designed to be quick, fun and playful as well as a great way to use up those leftover yarns in your stash. I worked with my Bluff Cove 4ply yarn. A 100% Falkland wool from a farm in the Bluff Cove region. This beautifully naturally grey yarn is the perfect base for warm and moody shades.
Please sign up to my mailing list below to receive the free pattern.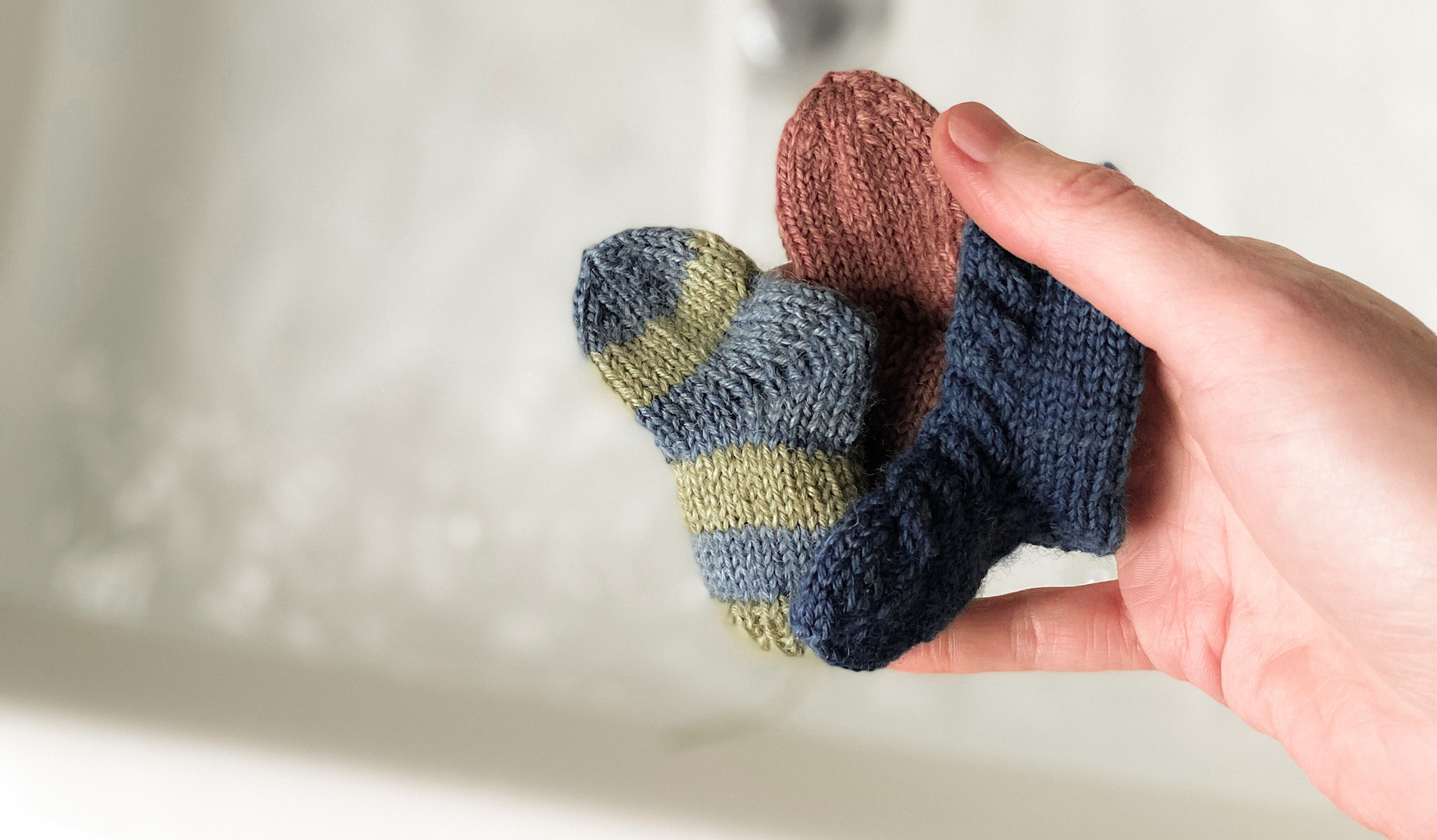 When you sign up you'll receive the free Mini Sock Decoration and find out more about Annabel Williams sustainable, traceable, luxurious wools. Plus the latest shop updates, news, discounts and freebies!
I make naturally dyed, gorgeous, ethically sourced yarn. For me, it's important to know the origins of your purchases; that way you can make informed choices, so traceability is at the heart of what I do. My yarns are breed specific, sourced from farms that go above and beyond caring for their flocks with the best possible practices.




Annabel lives in the UK and originally trained as a weaver. She is founder of Annabel Williams, a Bristol based natural dye studio. Her focus is on traceable yarns and organic, sustainable fabrics for the environmentally conscious maker. She knits endlessly and has recently turned her hand to pattern design.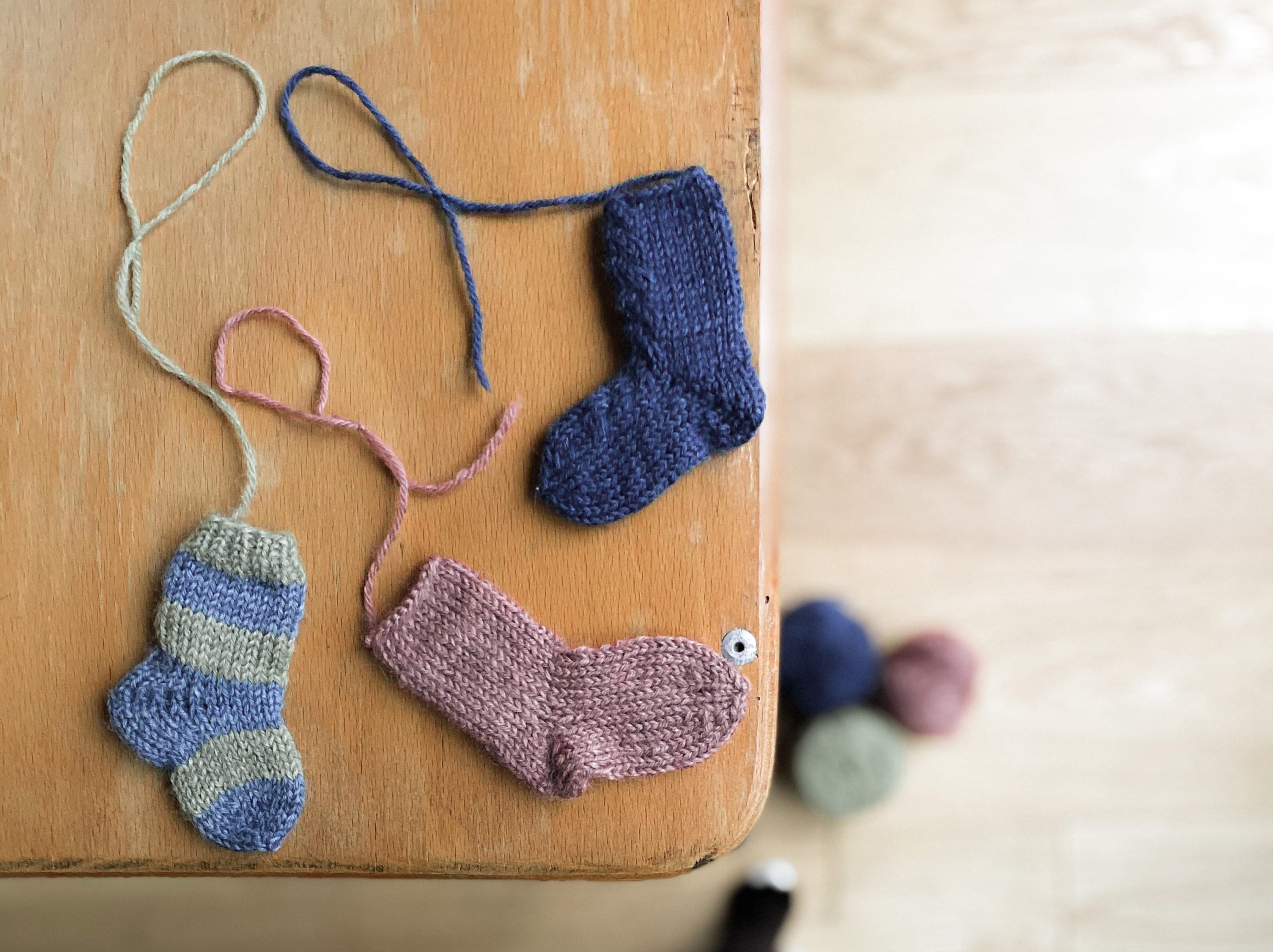 Sign up for the Mini Sock Decoration
Annabel has created the FREE Mini Sock Decoration pattern exclusively for people who join the mailing list. The pattern is knitted with DPNs but circular needles can be substituted. The socks are knitted cuff-down with a German short row heel giving you a quick and seamless sock from start to finish. The pattern is written for a sock with cables but you can easily replace the cable rounds with a knit round if you prefer plain stockinette or perhaps a stripey sock. You could also introduce a 1×1 cuff rib to add some extra detail.