A free pattern by Annabel Williams
It was a breezy August morning when I spoke with my wool merchant about creating a yarn that would be strong for long lasting sweaters but oh so soft for shawls and mittens. Could this be done? He asked me 'do you know of the Perendale sheep that roam freely in Bluff Cove'? And there began the idea of a soft and strong DK yarn. I was introduced to Hattie and Kevin, farmers of Bluff Cove Farm in the Falklands. Hattie told me about their flock of Perendales, they're made of strong stuff, living freely in the hills and on the cove but with so little industry, it is some of the whitest, softest yarn.
Welcome the Perendale DK, non-superwash, nylon free, spun with John Arbon and sourced from a renewable energy farm.
My new yarn needed a pattern. The Perendale mitts are inspired by the rolling hills and vast landscape of the Falklands where this unique farm sits.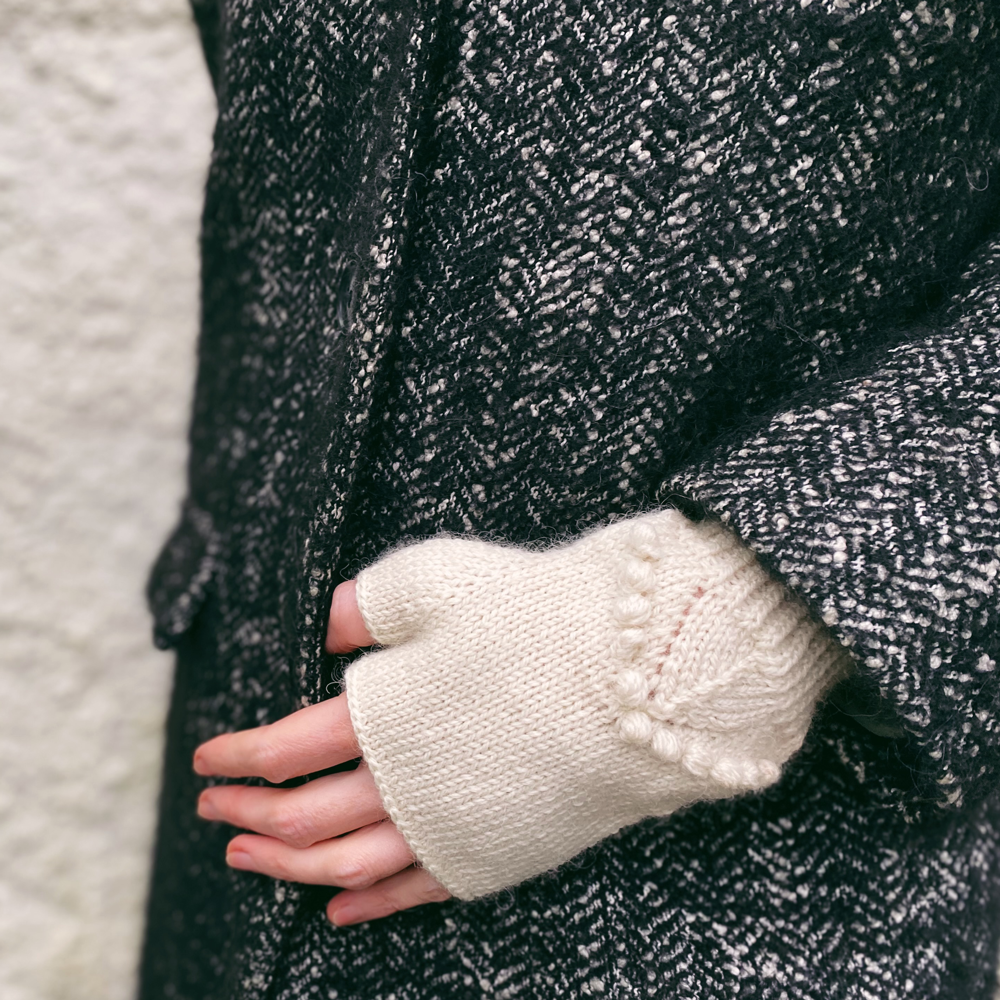 When you sign up you'll receive the free Perendale Mitts Pattern and find out more about Annabel Williams sustainable, traceable, luxurious wools. Plus the latest shop updates, news, discounts and freebies!
I make naturally dyed, gorgeous, ethically sourced yarn. For me, it's important to know the origins of your purchases; that way you can make informed choices, so traceability is at the heart of what I do. My yarns are breed specific, sourced from farms that go above and beyond caring for their flocks with the best possible practices.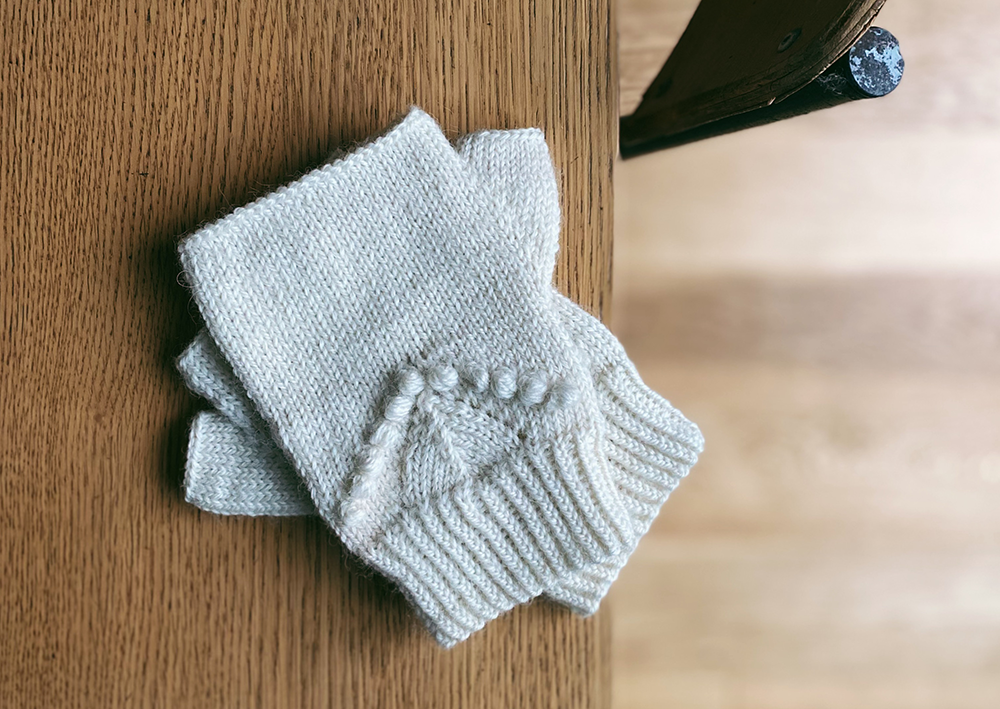 Kevin and Hattie are owners at Bluff Cove Farm in the Falklands. Running a large flock of sheep and taking visitors to meet the penguins at the lagoon. They live a self-sufficient existence totally off-grid. Electricity to the farm is generated by wind turbine and solar panels, and water is piped from the farm spring.
Annabel lives in the UK and originally trained as a weaver. She is founder of Annabel Williams, a Bristol based natural dye studio. Her focus is on traceable yarns and organic, sustainable fabrics for the environmentally conscious maker. She knits endlessly and has recently turned her hand to pattern design.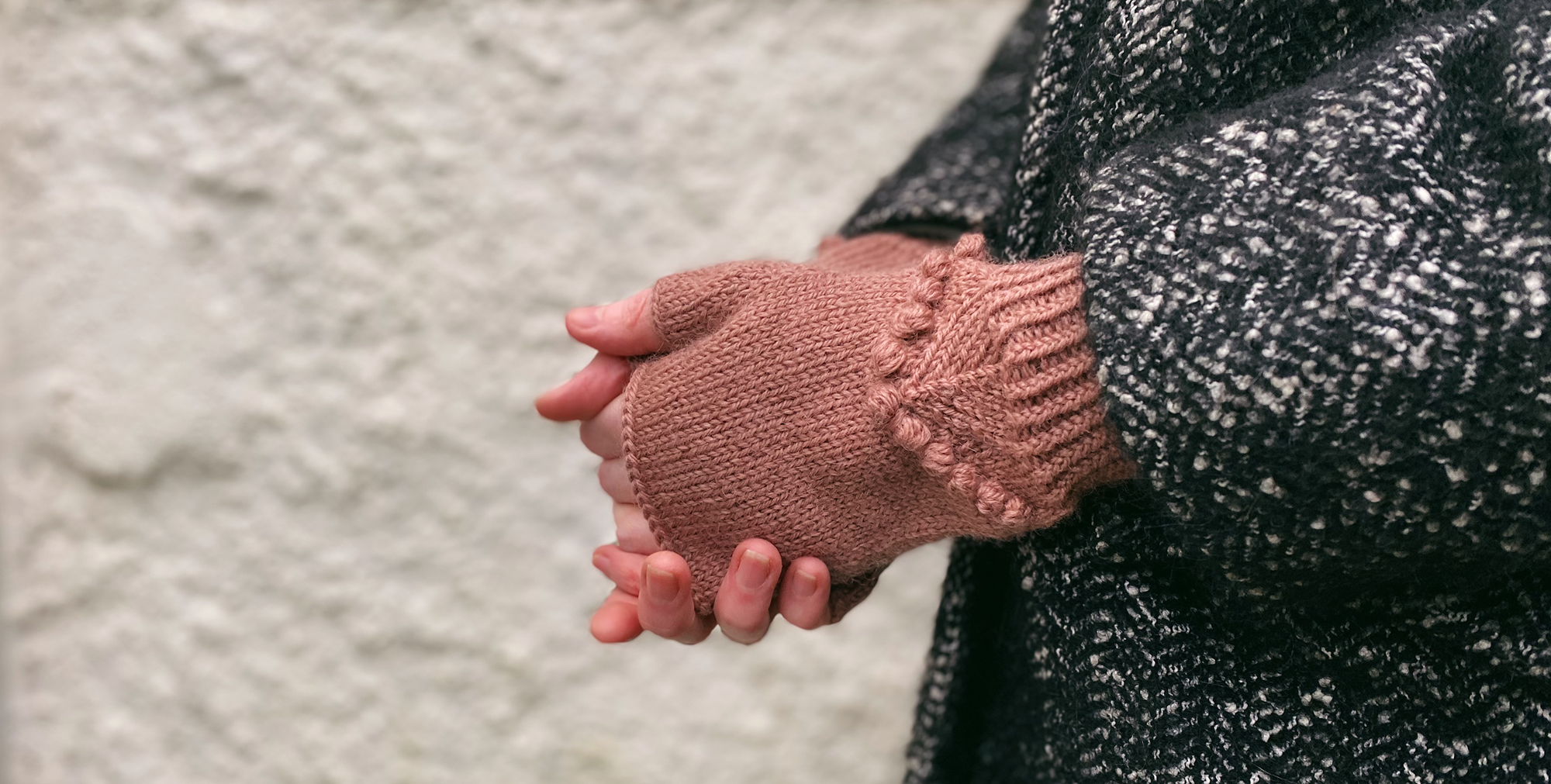 Sign up for the Perendale Mitts
Annabel has created the FREE Perendale Mitts pattern exclusively for people who join the mailing list. The mitts are knitted in the round from the cuff up giving you a seamless mitt from start to finish. Delicate bobbles frame a simple lace pattern in the centre and a gusset created for comfort at the thumb. Choose your favourite shade from the Perendale DK collection and get ready for your new favourite fingerless mitts.